The Limitless - VIP Core Masternode NetworkLimitless - VIP includes a consensus algorithm, privacy features, masternodes, and a number of other scaling solutions. Not only does this make Limitless VIP much more environmentally friendly than its proof of work cousins, it also means that VIP has jumped the transition curve in relation to user and transaction security. VIP is an independent currency, meaning it is not governed by the same structure as Ethereum ERC20 tokens that suffer at the mercy of the ETH price or the misfortune of smart contract misconfiguration or hackers of linked tokens dumping the price. Besides cryptocurrencies, the NFT market is also flourishing. With the increasing popularity of NFTs, many scams and fake apps are doing rounds in the market. Ensure that you choose the best NFT apps to buy and sell NFTs.
Masternodes
Limitless VIP offers Masternodes for increased user security and for those who want the benefit of higher rewards.
Proof of Stake
If Masternodes are not your thing, holding TIT in your wallet will help you earn 30% of block rewards, the more TIT held the more frequent the rewards.
Masternode holders earn a massive 70% share of blocks
Private transactions
Limitless VIP offers security features such as an Obfuscation Mixer built into the wallet so you can be in control of your own privacy.
TIT Blockchain
Industry leading blockchain technology is at the core of Limitless VIP, with features currently in development to bring even more value to investors.
Transaction Speed
Limitless VIP is built on high performance cutting edge Blockchain technology with high speed transaction times.
Enable Strong GovernanceMasternode owners vote on decisions, no more centralisation.
Masternodes
Each masternode earns at a higher rate than the rest of network and has a vote in decision making.
Rewards
Maternode owners are rewarded for supporting development and are recognised site wide.
Top Supporters
We reward community members who support TittieCoin by buying coins or masternodes directly from the developers.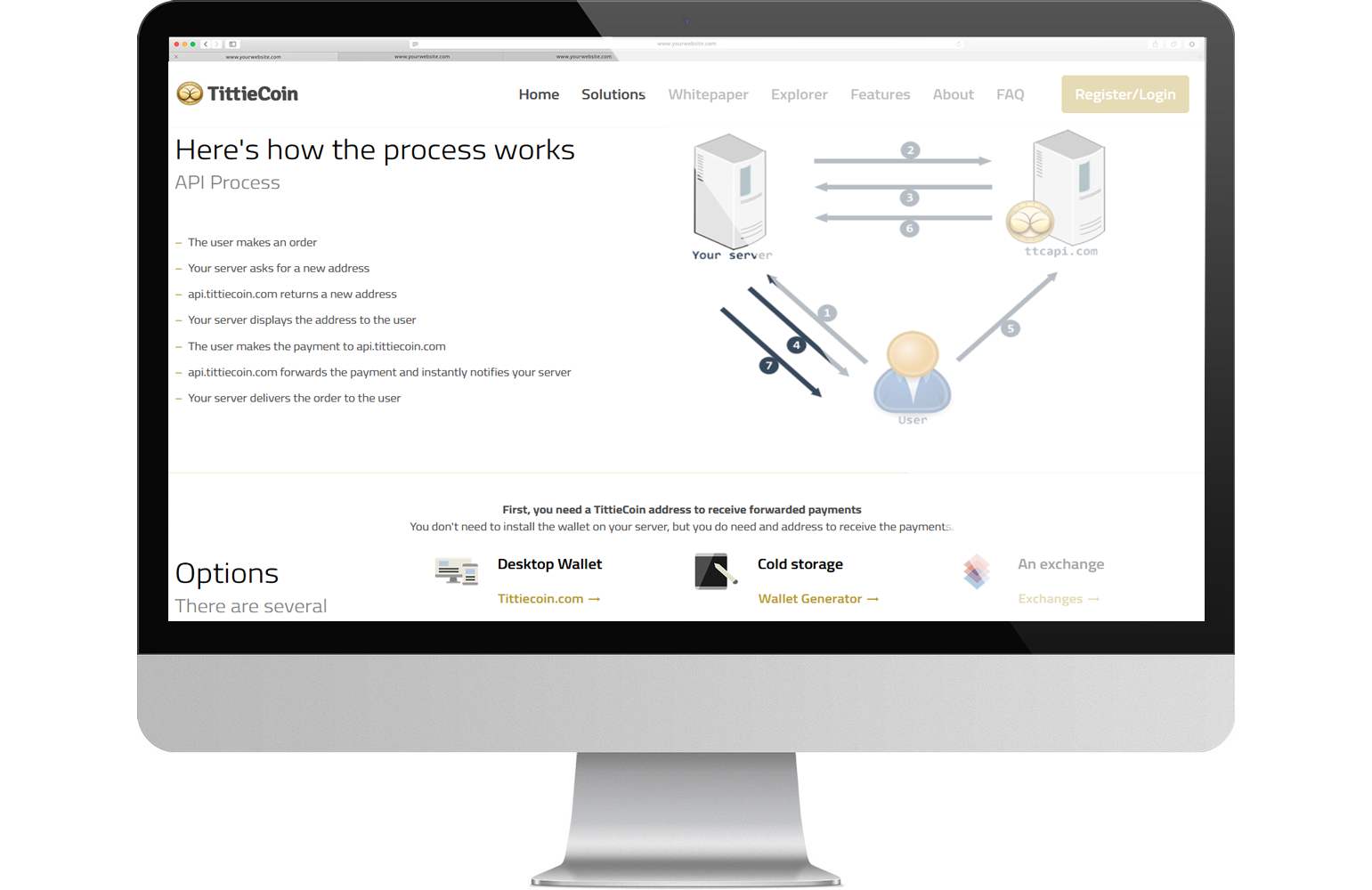 TittieCoin Accelerates Your Digital TransformationLet people pay with TittieCoin
An API that functions without the need for installing complicated software, full nodes or having to worry about server security. Anyone can accept TittieCoin as a payment method with our easy to use API and payment gateway. In addition, it can also be traded via auto trading bots like the bitcoin revolution. It is a web-based program that allows ordinary people to trade BTC with a potentially high win rate. Visit https://kryptoszene.de/bitcoin-robot/bitcoin-revolution/ to know more about the platform. If you're already receiving Bitcoin payments with blockchain's API, you already know how to add TittieCoin support. But wait there's more, we have a live online chat support team ready to help just in case you need that extra bit of help when things might get a little bit more complicated than we expected it to be.