Limitless - VIP v3.0.0 Mandatory Update New consensus rules and improvements Please be patient, exchanges are updating!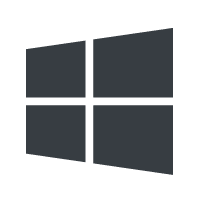 If your wallet is not syncing do the following...Click on Tools > Wallet Configuration File. Paste the below in the file and click save, after the save restart the wallet

addnode=seed1.limitlessvip.co.uk
addnode=seed2.limitlessvip.co.uk
addnode=seed3.limitlessvip.co.uk
addnode=seed4.limitlessvip.co.uk
addnode=seed5.limitlessvip.co.uk
addnode=seed6.limitlessvip.co.uk


Should you continue to experiance connection issues after these steps then please contact support.

Limitless VIP TechnologyCrypto with functionality
Desktop wallets
Get your first VIP
Fast and easy.
Download and install the correct wallet for your machine.

Send your first VIP to your wallet and you're ready to go.
TittieCoin can be purchased directly from the user area or from a listed exchange of your choice.
TittieCoin Masternodes
The big earners of the network
Collaborate with governance.
Help to secure the network and get a massive 70% of block rewards for doing so.

Masternode collateral is 4 million TittieCoin, the best investment in crypto.
Each masternode helps improve privacy and also improves overall network security.
Proof of Stake
No power hungry hardware needed
Only a PC and the internet.
Holding TittieCoin in a wallet unlocked for staking earns 30% of block rewards.

The more TittieCoin held in the wallet the more frequent the pay-outs are.
TittieCoin can be purchased directly from the user area or from a listed exchange of your choice.
The Limitless VIP network is built on privacyWith security at it's very core.
At it's very core, TittieCoin is built on and will evolve with the best practices and developments in order to insure transactional security and privacy for its users and investors.
Limitless VIP proudly leverages a PIVX source code base to combine a mixture of Masternode and Proof of stake governance without the need for proof of work miners. Not only does this make TittieCoin much more environmentally friendly than its proof of work cousins, it also means that TittieCoin has jumped the transition curve in relation to user and transaction security. TittieCoin is an independent currency, meaning it is not governed by the same structure as Ethereum ERC20 tokens that suffer at the mercy of the ETH price or the misfortune of smart contract misconfiguration or hackers of linked tokens dumping the price.
Masternodes
Each masternode that joins contributes to and improves overall network security and privacy.
Proof of Stake
Staking wallets add a second layer of security and also help speed up transactions over the network.